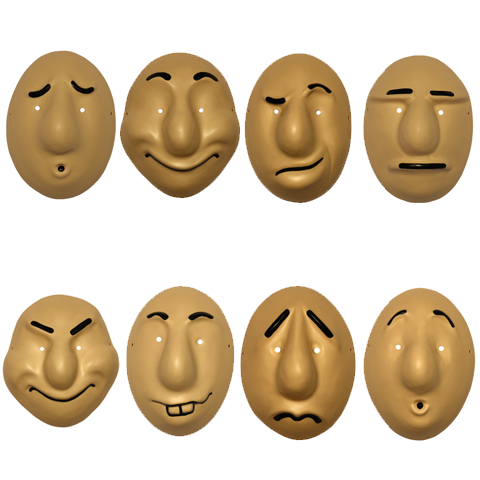 Trestle Basic Mask Set
The Basic Mask Set is an ideal introduction to mask theatre and performance work for people with no, or little, previous experience. These theatre masks can achieve a highly engaging, often hilarious presence in front of an audience using elementary techniques of physicality, focus, and improvisation. The masks are also an excellent tool for actor training in regards to character creation, ensemble, and spatial awareness.
The set contains eight separate character masks, available in a choice of light/mid/dark tones with simple facial expressions, and a comprehensive Digital Resource Pack full of workshop ideas and exercises.
Our masks are all individually hand crafted by our mask makers and have a high demand; as a result the current expected time for delivery is 4 - 6 weeks from the date of confirmed payment/official purchase order.
If you need your mask set sooner or by a certain date there is an express delivery service for an additional £30.00. Please contact us for details.
Price shown excludes VAT, shipping fees apply